Interview with Merih Erol (Visiting Senior Fellow 2021)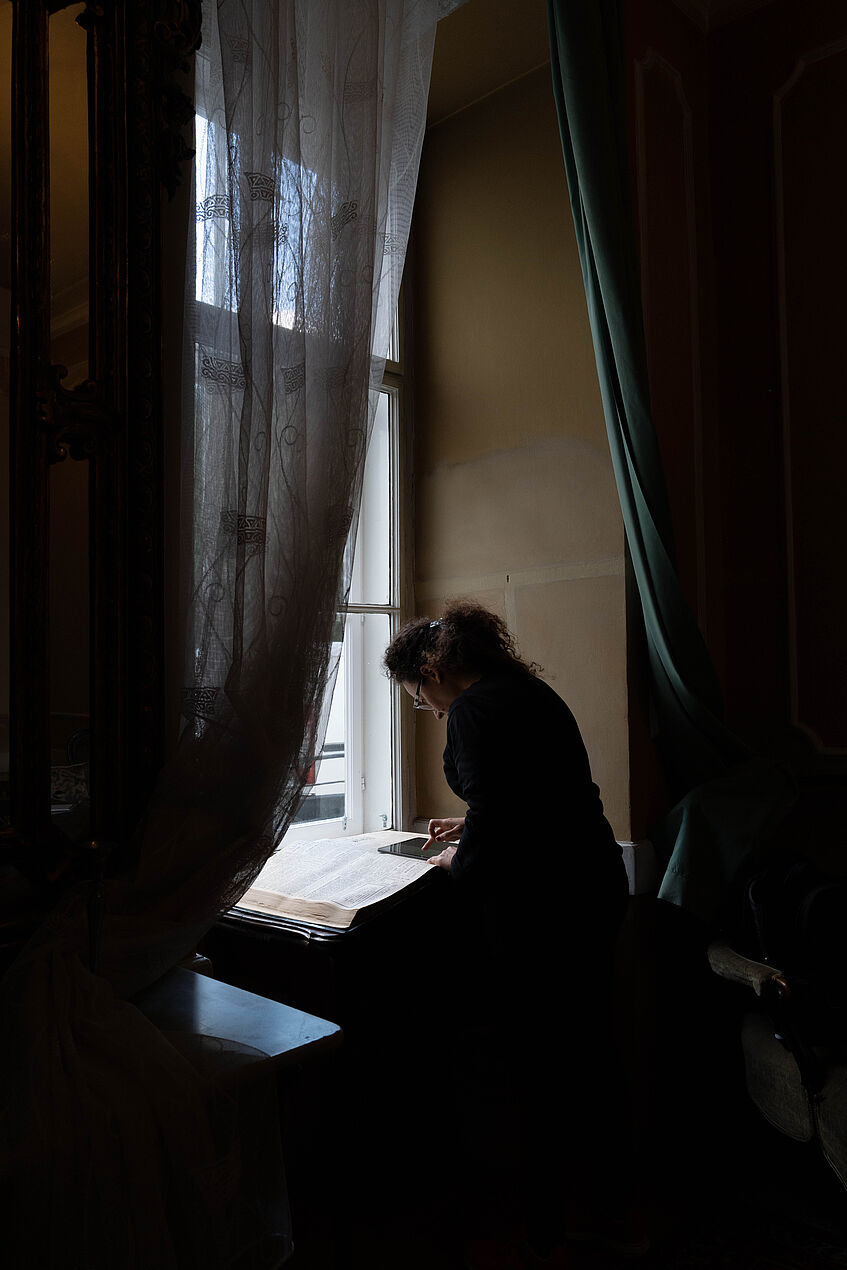 Interview with Merih Erol (Visiting Senior Fellow 2021)
Dr. Merih Erol spent about one month in Vienna as Visiting Senior Fellow for her project "Armenian Refugees from Anatolia: Survival, Identity, and Citizenship in Greece (1920-2020)"
Would you briefly introduce yourself?
I am a historian specializing in the late Ottoman Empire, in the study of nationalisms and ethnic and religious identities. Currently, I work as an assistant professor at Özyeğin University in Istanbul. My research encompasses the social and cultural history of the Greek Orthodox populations and other Christian groups in the Ottoman Empire.
What are you currently working on?
My current project is on Armenians who settled in Greece after the Greek-Turkish War of 1919-1922. In the project, a social and cultural analysis of the Greek-Armenians intersects with approaches frommigration and refugee studies.
Can you tell us a bit about your research stay in Vienna?
In late September-early November 2021, thanks to Ottoman and Turkish Studies and the Tsiter-Kontopoulou Fund of the Byzantine and Modern Greek Studies at the University of Vienna, I had the opportunity to visit the library of the Mekhitarist Monastery in Vienna. Father Simon Bayan welcomed me warmly and assisted me in having access to abundant primary sources in Armenian. I collected resources from the Armenian newspapers and books published in Greece in the 1920s and 30s. During my stay, also I visited the library of the Byzantine and Modern Greek Studies Department, which provided me with various sources on Modern Greek history during the interwar years.
Do you want to publish your research or present it to the academic community? How will it go further?
Yes, I want to publish my research on Armenians in Greece as a monograph.
Do you have anything else to add?
I spent a productive research time in Vienna and I strongly believe that its outcome will be reflected in my future publications.