Studying Abroad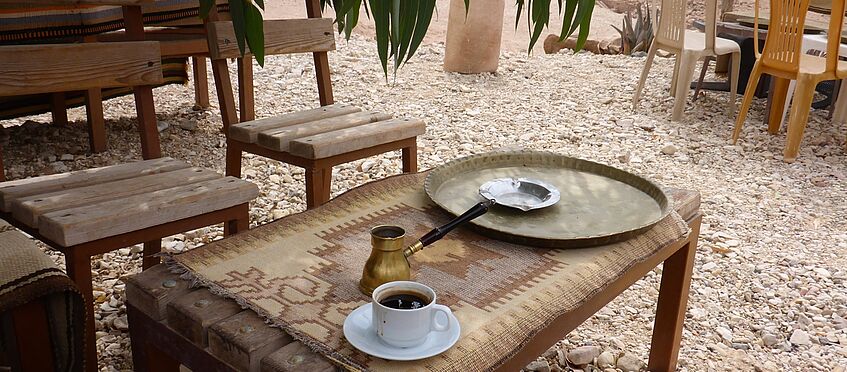 Spending time abroad offers students the opportunity to get acquainted with another education system or, for a set period of time, come into contact with a completely new environment and a foreign language. Students of foreign languages offered at the institute are particularly advised to attend language courses in the relevant countries in addition to language instruction at the Institute for Near Eastern Studies.
Basically there are two options for studying abroad. Either you organize your stay abroad independently or you engage in some of your studies during exchange programmes or mobility programmes abroad. One of the best known exchange programmes of this kind is the Erasmus programme.
Further information on the criteria and deadlines for applications are found on the webpage of the International Office. A list of the partner universities of the Department of Near Eastern Studies, itemized according to degree programme, is found below.
Ancient Near Eastern Studies
For an Erasmus stay, places for study are available for students of Ancient Near Eastern Studies in Plzeň (West Bohemian University) and Venice (Università Ca'Foscari). Those who are interested should contact the coordinator Nicla De Zorzi (nicla.de.zorzi@univie.ac.at).
Also training excavations can be an ideal addition for students interested in the archaeological side of Ancient Near Eastern Studies. At times such excavations are offered through our Department, otherwise students are advised to look for themselves for such opportunities.
Arabic Studies
Arabic courses are an ideal addition to the lecture courses at the institute and can be visited in different Arab countries. On the page "Language Courses" you can find a small selection with the most important contact information, where you can find further details (contact person, dates, etc.).
Attention: These courses generally CANNOT replace the services of the lecture courses offered at the institute! Credits are only possible if the scope and level are the same AND if it is a recognized institution of higher learning. Should you plan on attending such a course in place of a lecture course of the institute, make sure to inquire beforehand whether this is possible.
Due to the current political situation, Arabic language courses are not at all recommended in some states.
For an Erasmus stay, places for study are available for students of Arabic in Bratislava, Cádiz, Madrid, Jena, Malta, Paris (Inalco) and Sofia. Those who are interested should contact the coordinator, Mag. Gisela Kitzler, BA (gisela.kitzler@univie.ac.at).